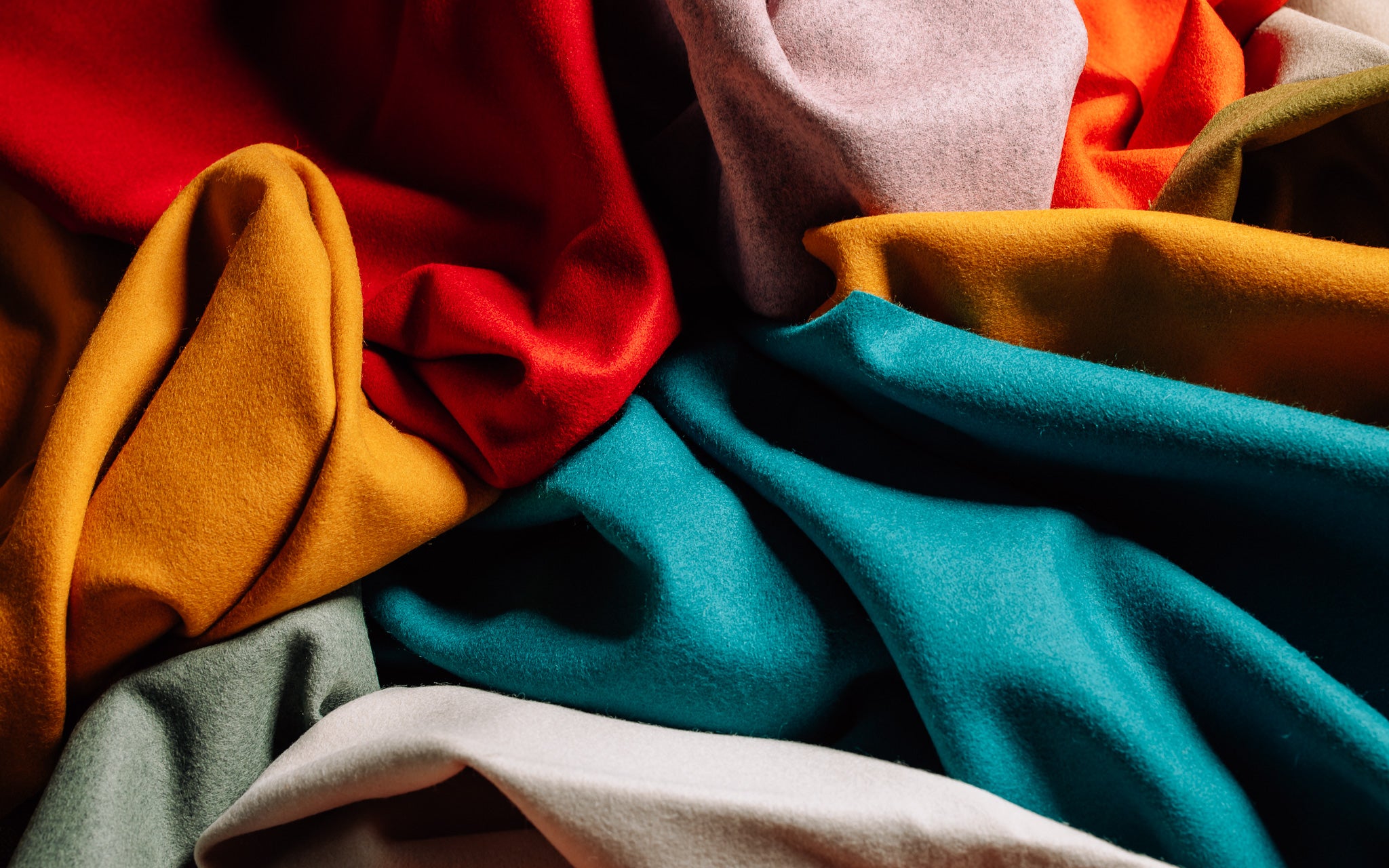 Masters of Melton
First produced in the Leicestershire town of Melton Mowbray, the weatherproof qualities of Melton made it ideal for hunting jackets, and all-purpose outerwear, including the archetypal scarlet jackets still worn today.
As production spread, the name Melton stuck as it developed from humble beginning, to one of the most highly used fabrics today.
Centuries later, the properties of such a unique fabric are at the foundations of our Classic Melton fabric collection.
Today, Abbotsford Textiles are proud market leaders of Classic Melton. Our Classic Melton is manufactured from 100% Pure New Wool and is suitable for all commercial and domestic interiors due to its durable and resilient nature.
Versatile and hard-wearing, our Classic Melton collection has been designed to be used in the toughest environments, for a multitude of end uses, from upholstery, soft furnishings, and drapery to apparel.
Comprising 100 rousing colours, this collection will not disappoint, from bright, vivacious shades, to tonal, hues, and subdued neutrals. A colour palette built with intent, there is a colour to suit all interior projects, from commercial office spaces, hospitality, and leisure venues to domestic interiors.
All 100 colours of our Classic Melton collection are stock supported, they are stored in our UK warehouse, and ready for immediate despatch.