Swaledale Gates by Abre Etteh featuring Abbotsford's 100% Melton Wool
Recently we were thrilled to be asked for involvement in the recent exhibition conducted by Abre Etteh – 'Swaledale Gates' where we gladly supplied a selection of colours in our 100% Melton wool fabric range.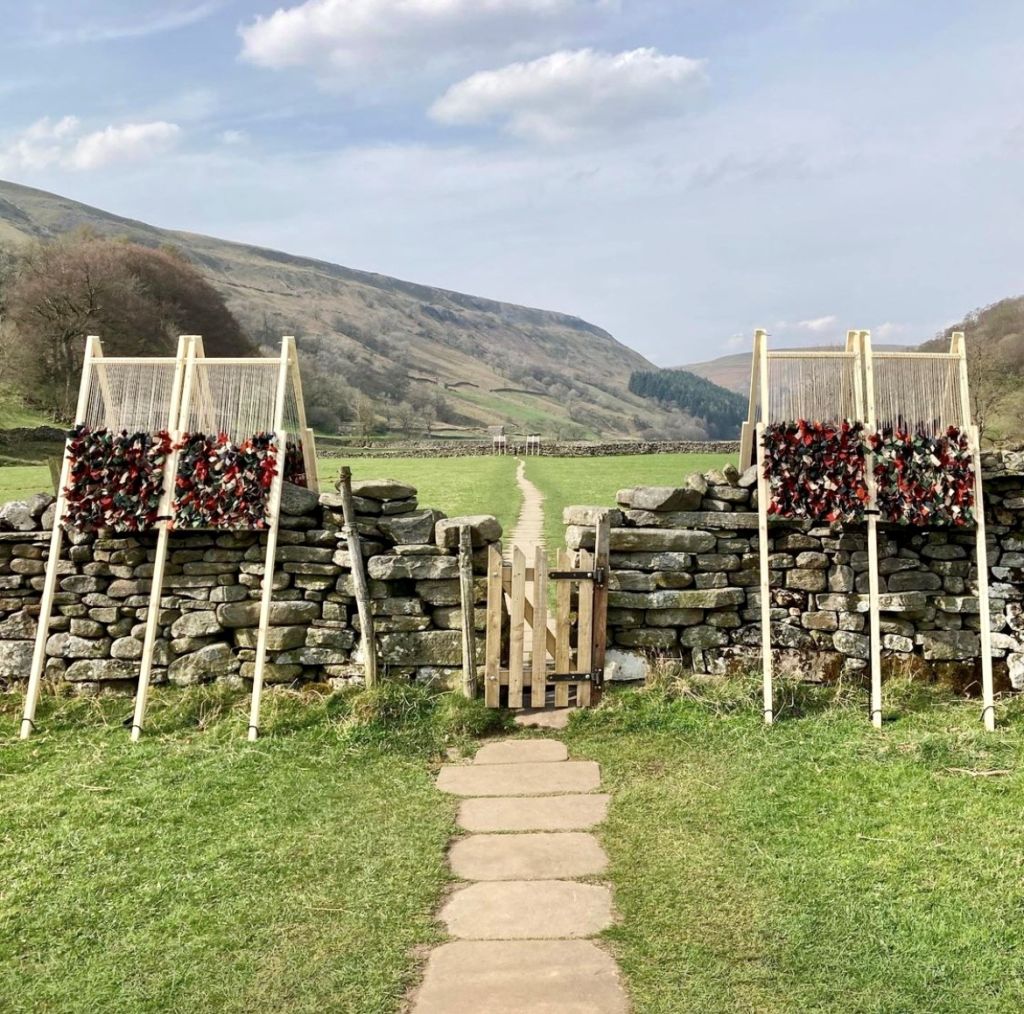 This exhibition was predominantly focused on community, and community spirit by involving people from all walks of life. Pupils from the local primary school and local individuals from the Swaledale area collaboratively created this outstanding exhibition crafted using strips of our 100% Melton wool fabric. These were then installed for all to appreciate in the area.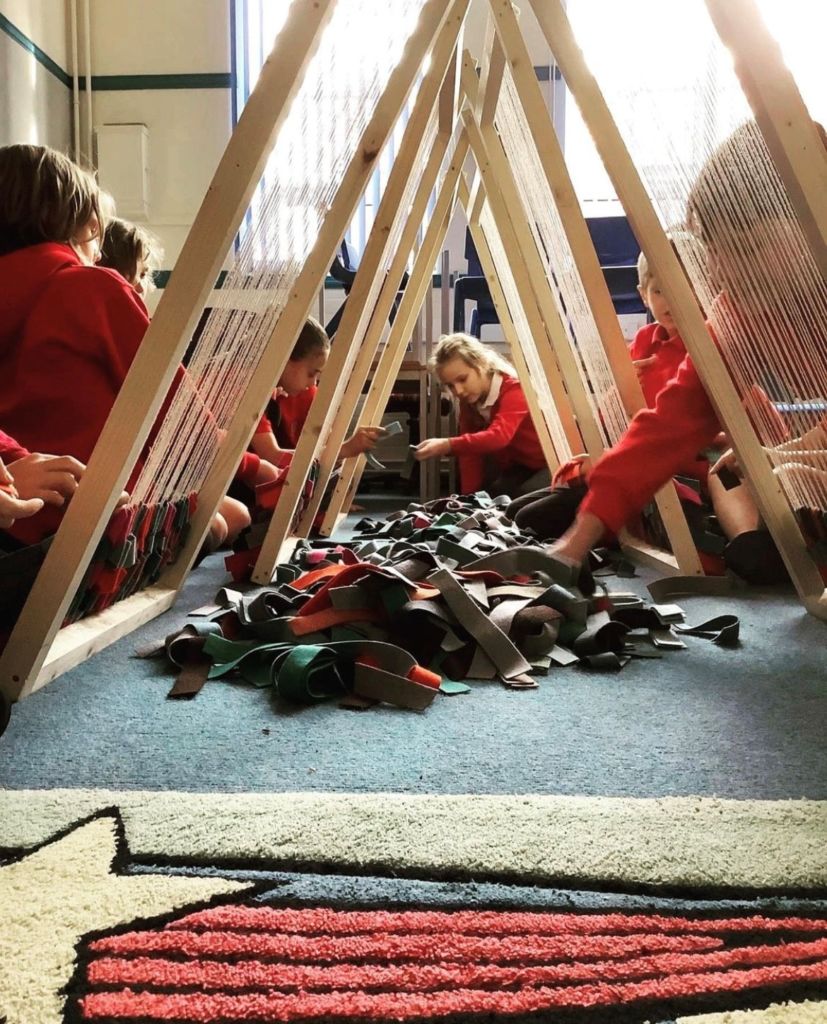 It was great to be part of such an influential, and community-spirited project headed by the talented Abre. Following the success of the exhibition, we caught up with Abre to find out a little more about him and his artwork. Have a read of our Q&A below…
1. Please could you introduce yourself and describe what it is that you do?
I am an artist, and my artwork revolves around people and places. It's all about bringing people together, trying to show the importance of community. My work is about trying to show how building relationships help us get to know each other, take care of each other, and ultimately makes better places for everyone.
2. Why do you make this type of art?
I think this partly comes from my architectural training. Having trained as an architect I have been influenced by how people have shaped places throughout history. I think that sense of communal making is slowly fading in our present culture, and I would like to do something to help, at least, maintain it.
3. What does your artwork represent?
My art revolves around the idea of cultivation. The word is interesting because it comes from the same root word for 'culture'. As we interact with other people in society, creating ideas and putting them into practice, we not only create culture we also cultivate the environment around us. My artwork is about highlighting this very interesting relationship between culture and place.
4. What inspired your latest exhibition – The Swaledale Gates?
Swaledale Gates were inspired by the landscape and produce of Swaledale. I took inspiration from the historic drystone walls, which can be seen all over the landscape. These walls represent countless hours of dedicated work to cultivate the land. The land itself is a product of farming practices which produced Swaledale wool. Swaledale gates mark out openings or gates in these drystone walls using woollen panels that have been woven by local people and primary school children. It is meant to show the amount of work and the number of hands needed to cultivate the land.
5. Who did you collaborate with for this exhibition?
For this exhibition I collaborated with local authorities, who commissioned the work. I also collaborated with Abbotsford textiles, who supplied the beautiful range of coloured wool used in the weaving. Lastly, I collaborated with Sampling International to cut the wool into strips ready for the weaving process.
6. What is it that you find so invigorating about nature and the natural environment?
As I mentioned before the environment of Swaledale is very much a cultivated landscape. This is not a wild and untamed nature, but a landscape that has been cared for over generations. In the process of taking care for one another through farming and building homes, local people were able to cultivate this landscape, which we now value highly. I find this landscape both beautiful and engaging. I hope my artwork captures something of this.
7. How, and why is the way in which you work changing over time?
Over time, I have worked more with local people in creating my artwork. I have built a greater trust in local communities, working with them to understand the place in which the artwork in installed. I now see this collaboration as part of the artwork and not a means to producing it.
8. Where do you see the future for textiles and nature as a partnership?
Industrial processes have produced vast numbers of materials. But textiles are unique in their amazing tactility and depth. The process of making textiles is one which we can relate to in a very physical way. I think textiles demonstrates to people something of the of the effort it takes to manufacture products which reflects something of the natural world. We see an incredible amount of variety in textiles, which has come out of slow and meticulous processes. I believe that textiles capture what we intuitively know about growth, diversity, and design in the natural world.
9. What is it that you enjoy the most about your work?
What I enjoy most about my work is the process of making. It is one thing to conceive of an idea and it is another to implement them. I really enjoy the physical process of making and slowness and effort involved in creating piece of art. In the making process, I feel myself drawn into the work and the lives of people around me. Since my work is collaborative, I spend a lot of time with other people learning about them and their interests. I find this deeply satisfying.
Thanks Abre.
Back to News
Read our article on Launching our Classic Melton range here